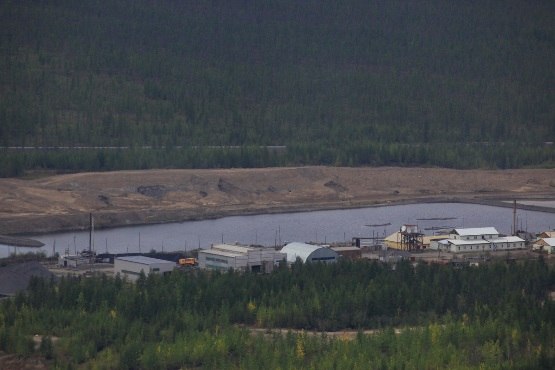 Badran is a mature, high grade underground gold mine located in the Republic of Sakha (Yakutia). The deposit consists of a series of quartz lodes hosted in a strike-slip fault, along a strike length of over 5km, and down-dip to a maximum of 1,200m. The mine, which has been operational since 1984, incorporates 3 stoping mining methods: Ice Fill, Room and Pillar and Longwall. Badran has a well-developed infrastructure, with established electricity and water supplies and a road network. Main grid power is delivered to the site's substation through transmission lines.
Underground mining is continuous all year round (with stockpiling of ore over a three month processing shutdown period due to extreme weather conditions). The Badran processing facility receives ore from the underground operations and also retreats tailings from previously processed ore. The processing facility treats approximately 100,000 dry tpa of underground ore. The processing method consists principally of gravity recovery with cyanide treatment of the middlings streams. It operates 24 hours a day for nine months of the year from March to December.
Zapadnaya has commissioned external consultants to model the potential of the known extents of the Badran deposit, including between the named ore shoots. The Group intends to investigate the economic potential for further high grade underground ore as well as lower grade near-surface ore that may be amenable to open pit mining.
Badran Key Facts
| | |
| --- | --- |
| Location | Republic of Sakha (Yakutia) |
| Resources (Russian classification, 2017) | 504 766 oz |
| Reserves (Russian classification, 2017) | 437 250 oz |
| Resource Grade | 8.4 g/t |
| Reserve Grade | 10.4 g/t |
| Au Recovery (2016) | 80.8 % |
| Production (2016) | 33 817 oz |