April 30, 2019
Delegation of Zapadnaya Gold Mining Limited Group of companies took part in the 23rd International exhibition of machines and equipment for mining, processing and transportation of minerals, which opened on April 23 in Moscow.
On April 17, 2019 the Board of Directors of the Company was held in Ust-Nera settlement hosted by JSC Mining Company Zapadnaya as per the proposed order of business.
On April 23-25, 2019, the Directors of the Company visited the exhibition MiningWorld Russia 2019, Moscow. The delegation had the opportunity to see new equipment for mining industry, explore tendencies and advanced technologies, get expert advice, held a number of successful negotiations with potential partners at the exhibition.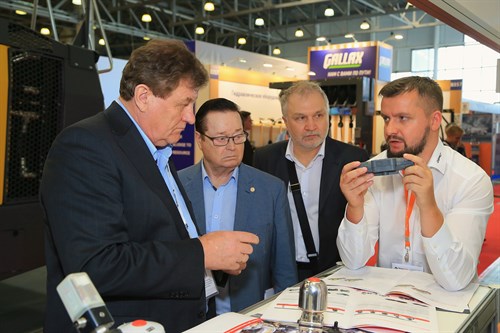 Reference
International exhibition and conference MiningWorld Russia - "Equipment, mining and processing of ores and minerals" is a leading industry exhibition in Russia, which brings together professionals of mining industry and representing a full range of products and services of the mining complex.