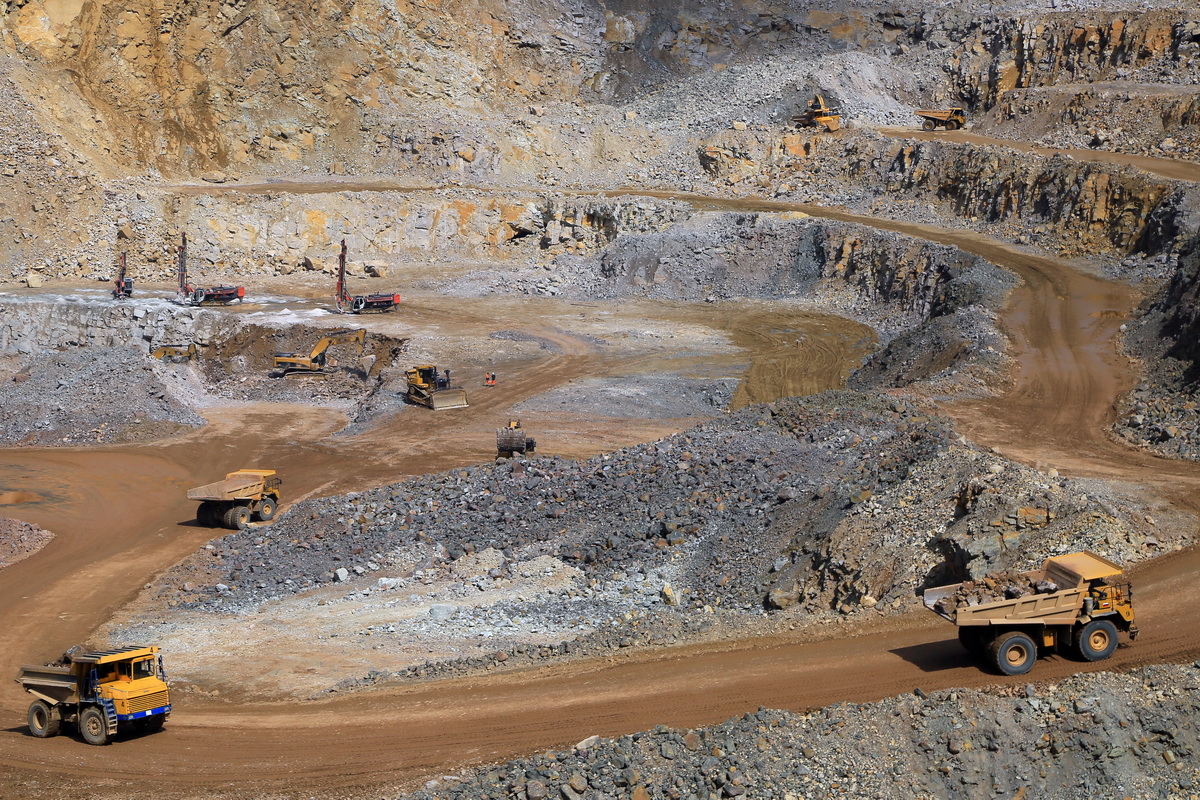 Alexandrovskoye is a large scale project located in Mogochinsky region of Zabaikalsky kray, in the developed area in the immediate vicinity of the Transsiberian main railway and around 35 km from the regional center of Mogocha.
The deposit is represented by several steep dipping ore zones and a large number of small ore bodies within two adjoining sites – Western and Eastern. Ore localization is associated with the formation of gold bearing quartz vein and stringer-porphyry quartz sulphide mineralization. Practically all ore bodies and zones are "blind".
In 2012, the reserves of Alexandrovskoye gold ore deposit for open pit mining were approved by State reserves committee followed by commissioning of the mine in 2013 – stripping and mining in the open pit as well as processing of ore mined at the processing plant were started. Operation takes place all year round.
Stripping and mining includes drilling and blasting operations followed by loading and transportation of ore and rock using mining excavating automotive facilities.
Ore is processed using gravity flotation circuit followed by cyanidation of middlings. Total gold recovery amounts to 92-93 %.
In 2016-2017, annual output of stripping operation reached 10-12 mln.cub.m, extraction and processing output amounted to 800 kt, gold production – 1100-1300 kg.
Eventually, it is planned to increase productivity of the mining and processing complex; gold mining output expected amounts to 1500-1800 kg.
Alexandrovskoye has a status of an investment project of Zabaikalsky kray.
Within the license area of Alexandrovskoye, several smaller scale gold ore satellite objects were identified, being at various stages of exploration. Reserves of Ivachikha and Vershina Orochenka areas were explored and booked, other assets are undergoing prospecting and exploration work. In aggregate, with the geological exploration assets located in the immediate proximity, Alexandrovskoye has a significant potential of reserve increment.