​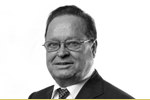 Pavel Babarykin
Executive Chairman
Mr Babarykin has over 45 years experience in the mining industry and was appointed Director General of CJSC OME Zapadnaya in February 2008. He began his career as a crew captain in 1963 and his progression within the sector resulted in his appointment at various senior level positions within Zapadnaya Prospecting Syndicate (the predecessor entity of JSC OME Zapadnaya) between 1988 and 2008. In 1995, Mr Babarykin graduated from Yakutsak State University as a manager of open and underground mining operations using explosives. He received numerous accolades for his work including the Order of Honour of the Russian Federation. Honorary citizen of Oymyakonsky region of Sakha Republic (Yakutia), Honorary Miner of the Russian Federation.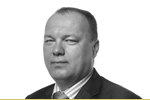 Andrey Domrachev
Executive Director
Mr Domrachev was appointed the General Director of JSC Mine Alexandrovsky, a subsidiary of JSC OME Zapadnaya, on 2 December 2008. Mr Domrachev has over 14 years of experience in the mining industry having begun training with the Zapadnaya Prospecting Syndicate in 1996 after graduating in Automobile Transport Management from Irkutsk Technical University. He subsequently gained further qualifications from Irkutsuk Technical University including those of Economic Manager in 2001 and Mining Engineer in 2008. Prior to joining CJSC Mine Alex, Mr Domrachev served as General Director of CJSC Mine Zapadnaya-Klyuchi.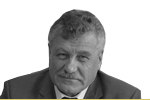 Valery Nazarov
Executive Director
Mr Nazarov studied at the Frunze Politechnical Institute from 1972-1977 and qualified in 'Power Supply of Industrial Cities and Factories'. Between 1977 and 1984 he gained experience as a power engineer for Eysky brick plant and Ivanovsky plant of construction materials. In March 1984 he began work at the Marshalsky mine, combine Indigirzoloto, as the apprentice of underground drift miner. In the course of Mr Nazarov's career development at Marshalsky he received advanced training and was transferred to the position of mine chief power engineer in April 1986. In April 1991 he transferred to the Zapadnaya Prospecting Syndicate into the role of underground power engineer. He is currently the General Director of OOO PS Zapadnaya in the Muysky region, and has held the role since his appointment in November 1996.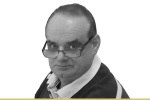 Vitaly Boborykin
Executive Director
Vitaly Boborykin was appointed the Head of Irkutsk representative office of JSC OME Zapadnaya and is currently a member of board of directors of Zapadnaya Gold Mining Limited, as well as a member of Executive Committee. Mr Boborykin studied at Kommunarsky Institute of mining and metallurgy and qualified in processing engineering. He dedicated many years of his career to mining, having started it from practical application of his knowledge at mining enterprises. He joined Zapadnaya group of companies in 1996. For many years Mr Boborykin was a director of Zapadnaya's subsidiary gold mining company in Irkutsk region and subsequently, in 2009, was appointed the Head of Irkutsk representative office, a hub connecting all company's deposits.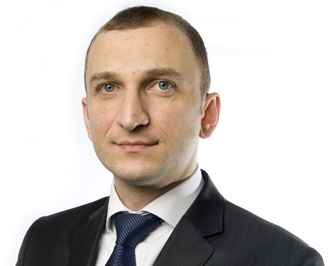 Emin Mamedov
Company Secretary / Group Accountant
Mr Mamedov graduated from City, University of London with a B.Sc. (Hons) degree in Economics and Accountancy in 1999. He started his career at Merrill Lynch and has more than 15 years of experience in finance and accounting, working as an auditor, corporate finance professional and private banker. He is a Fellow member of ACCA (Association of Chartered Certified Accountants). Emin started working at ZGML in 2010 and is based in London.
​