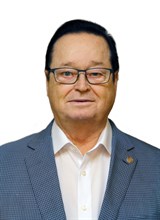 Welcome to our Company's website
Our Company represents a solid group of gold mining enterprises engaged in prospecting, exploration and production at the gold mineral deposits of Eastern Siberia and North West of Russia. In 2018 we celebrated 40 years anniversary of the Group's activity in gold mining. The roots of Zapadnaya date back to 1978 when a cooperative named Zapadnaya Prospecting Syndicate was established affiliated to Indigirzoloto industrial combine. Zapadnaya Prospecting Syndicate specialised in underground mining of alluvial sands in Oymyakon region of Republic of Sakha (Yakutia) where a parent company of the Group is still operating – mine Badran.
We grow constantly. Having started from 93 kg in the first year of activities, today we reached a level of production amounting to 3.2-3.5 tons of gold. It should be mentioned that all the facilities we use were built and implemented on our own. There is a highly professional, motivated and consistent personnel being formed which is capable of performing production and social tasks it faces. The Company follows a strategic development policy, always looking ahead into the future.
The main strong points of the Group are high quality operational assets, substantial potential of developing projects, considerable work experience of the Company management and high-quality personnel.
Even when the Company experienced difficult times we continued developing and constructing our projects and infrastructure which dressed up cities and settlements of our presence, therefore providing work places for local population. Zapadnaya is a socially oriented company that takes active efforts in this field and takes care of both its current employees and former workers who dedicated long years of their lives to hard miner's work.
Yours Sincerely
Pavel Nikolaevich Babarykin
Executive Chairman of IJSC "Zapadnaya Gold Mining Limited"